Romanian Conference for Education and Research is the annual event organized by Enformation and It's about You! – it is about every educational and professional process with its unique design! In 2021 we are getting ready to offer new engaging plenary sessions, insightful workshops and dynamic live interactions to our community.
Join us #online, between 26th-28th October, and be part of the positive change of the Romanian Education and Research System at the 9th edition of the conference!
We firmly believe in spreading knowledge and we think that it starts with sharing experiences and best practices, as well as creating debates with the audience participation. We want to support real achievements in the Romanian Research and Education System, so we highlight real role models and welcome them as our guest-speakers! Furthermore, with the special collaboration of International Publishing Houses, every year our event brings to the forefront the transformation of the research environment and the academic publishing, as well as the rapid advances in the development of research tools.
Stay tuned for more #enformation!
About our three-day event
Organized by Enformation
"Romanian Conference for Education and Research" (formerly named "Acces la literatura științifică") is an annual event organized by Enformation, aiming at bringing together people from the Research and Education sectors to create new collaboration opportunities within the academic field. With each edition we encourage our guest-speakers to share their authentic academic experiences to illustrate that education and passion create resourcefulness to obtain positive changes and performances. So, join us to find out the latest insights and to enjoy quality social networking with academic professionals!
The 9th Edition
The 9th edition of the conference will be exclusively #online, as it was the previous edition. Maintaining our high standards, we also keep our goal: to illustrate new perspectives about education and research to the Enformation community. Every year we design the conference in order to provide students, PhDs, teachers, librarians and researchers with the ideal environment to share ideas, address various issues and find solutions. The three-day event includes plenary sessions, workshops and live interactions created to reveal new patterns in #education, #research trends, as well as innovative solutions focused on the future of both areas. Be part of our initiative!
Previous ALLS edition
In 2020, ALLS premiered between 27th-29th October the #online version of our annual event, due to the pandemic context. During the plenary sessions, we succeeded in bringing close to our audience debates regarding the importance of motivation and resilience in the fields of education and research, as well as the positive impact of the interdisciplinary dimension in these areas. Meanwhile, OA and Open Science were the focus of the workshops. Over 300 participants attended our event: representatives of International Publishing Houses, professors and members of the Academia, researchers, librarians, students, but also high-school students.
Why is our event relevant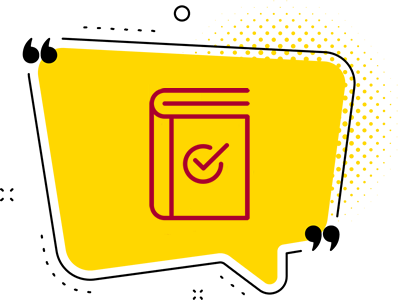 International Publishers Collaboration
The representatives of the International Publishing Houses will be available #online for live interactions and they will also present practical workshops. So, if you are interested in academic writing and publishing, you will have the opportunity to find out first-hand about the latest tools designed to ease the research process, the newest functionalities available for librarians and the tips & tricks of their online platforms.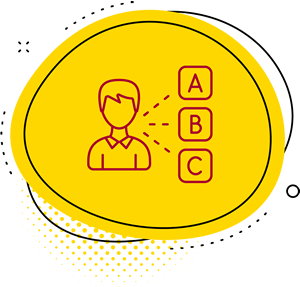 Education and Research Topics
The Romanian Educational and Research System remains the major focus of our activities. Why? Because we consider that education is the key to a better civilization and research supports evolution! During the conference you will discover how essential motivation, resilience and transdisciplinary collaboration are in education and research activities, how digitalization in teaching and STEM education are a must nowadays, how we could build a better future after this crisis time and so much more.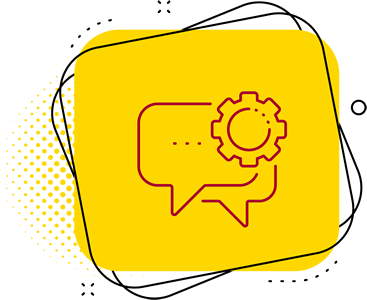 Diverse Networking Experience
The key words for Romanian Conference for Education and Research must become actions: #networking & #enformation. Therefore, our event offers you the opportunity to interact with a wide-range of the academic community. This way we encourage you to develop future collaborations and projects within the Romanian System regarding #research and #education.
Interdisciplinary Dimension in Education and Research.
Motivation and Resilience in Education and Research.
Education and Research after the pandemic. Where to?
Online Education – a Solution or a Problem?
Teachers and Parents Education - the Impact upon Young Generations.
The Importance of the Educational Communities.
Research during Crisis Time.
Perspectives of Research Failure.
Open-Science.
Speakers
Doru Căstăian

Philosophy Teacher, "Dimitrie Cuclin" High School of Arts, Galați info

Alexandru Roja

Head of Innovation and Digital Transformation, Transilvania IT Cluster cancelled

Carmen Ion

Romanian Teacher, Spiru Haret National College, Focșani / Founder, Boovie Festival info

Mircea Miclea

Professor, Babeș-Bolyai University cancelled

Ionuț Panea

Coach, Romanian National Robotics Team AutoVortex info

Miruna Iliescu

PhD student, Communication Sciences, SNSPA info

Alexandru Ficard

Student, Mathematics and Computer Science, UVT info

Șerban Miclăuș

Student, Victor Babeş University of Medicine and Pharmacy info

Eduard Ciuhandu

Student, Political Sciences, Freie Universität Berlin info

Anne O'Riordan

EMEA Sales Director, De Gruyter info

Silvia Guță

Psychologist & Co-fouder, Ideo Ideis Festival info

Marcel Bartic

History Teacher, Lauder-Reut Educational Complex info

Cornel Amariei

CEO & Co-founder, .lumen info

Raluca Bacinschi

Founder & CEO, iziBAC info

Anca Popa

Coordinating Tutor, Teach for Romania info

Gena Francu

Recruitment Manager, Selection & Onboarding, Teach for Romania info

Rareș Bișag

Founder, Romanian Space Initiative info

Eszter Lukacs

Client Services Manager, IEEE info

Radka Krivankova

Business Manager, Emerald info

Daniela Dumulescu

Associate Professor, "Lucian Blaga" University of Sibiu info

Yasemin Solay

Solution Sales Manager, Elsevier info

Ray Abruzzi

Publisher, Wiley Digital Archives info

Kate Patyrak

Research Intelligence Customer Consultant, Elsevier info

Alina Avram

PhD, SR III, Institute for World Economy info

Eva Czegledi

Senior Account Manager, ProQuest info

Carla Sava

High School Student, "B. P. Hașdeu" National College, Buzău info

Mihaela Ghilogaș

High School Student, "Spiru Haret" National College, Focșani info

Raluca Panainte

High School Student, "Grigore Moisil" Theoretical High School, Timișoara info

Crina Mănăilă

High School Student, "Dimitrie Cuclin" High School of Arts, Galați info

Steluța Pralea

Director, Technology High School Carol I info

Helena Paczuska

Regional Manager of eBooks, ScienceDirect info

Kris Yordanova

Senior Sales Executive, RSC info

Rareș Vasilică

Trainer, Enformation

Alexandra Năstasă

Project Manager, Enformation
Agenda
*There might be last minute changes to our current Agenda.*