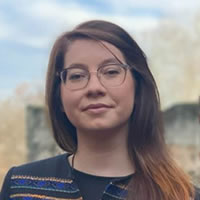 Company / Organization

Communication Sciences, SNSPA

Title / Position

PhD Student
Short description

I am a digital communication professional with a background in entrepreneurship and a strong desire to learn and understand the latest technological advancements. I co-founded a digital marketing agency in 2015 and I felt the need for a more in-depth understanding of communication and public relations in the digital age. A PhD student and teaching assistant at Faculty of Communication and Public Relations (SNSPA), I'm passionate about researching small and mid-sized companies' challenges and opportunities. I split my time between my job as a business analyst, academic activities and the two microbusinesses I co-founded, inquito and estiverde.ro.