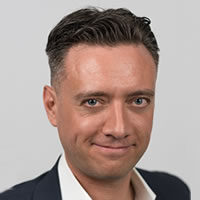 Company / Organization

Transilvania IT Cluster

Title / Position

Head of Innovation and Digital Transformation
Short description

Alexandru Roja is an Assistant Professor at the Faculty Of Economics and Business Administration, in Timișoara, Romania. His research activity regards: strategic management field, economy, digital transformation and disruptive innovation. Alexandru is passionate about the development of business and tecnological ecosystems based on innovation, technological transfer and digital transformation. Through organizations, he creates programmes using innovation and generation of value on digitalization.