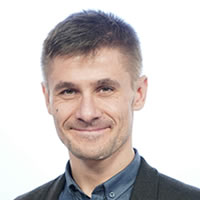 Company / Organization

Lauder-Reut Educational Complex București

Title / Position

History Teacher
Short description

Marcel Bartic is a history teacher at the Lauder-Reut Educational Complex. He has been the director of a private school for almost nine years and the coordinator of the Summer Remedial School program, a project initiated by three start-ups specialised in digital education. He is the founder of the Magic School initiative group, a community that brought together almost a hundred teachers and involved in volunteer activities with children from vulnerable backgrounds. He is a collaborator of the media platforms Private Education, Republica and of the radio show Piața Victoriei on Europa FM.