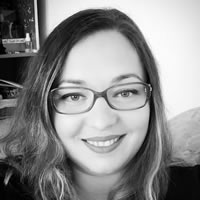 Company / Organization

Social Fabrics Research Lab, West University of Timișoara

Title / Position

Founder and Director

Short description

Dr. Silvia Fierăscu is Lecturer at the Faculty of Political Science, Philosophy and Communication Sciences, Researcher at the Big Data Science Laboratory, Founder and Director of Social Fabrics Research Lab at West University of Timișoara, Romania, and Head of OrgMapper Academy at Maven7, Hungary. She holds a PhD in Political Science with a specialization in Network Science from Central European University. Her research interests are on applications of network and data science across sectors. Dr. Fierăscu works in various international, intersectoral and interdisciplinary projects, translating complex problems into solutions for organizational development, public communication, good governance, public policy, and civil society mobilization.