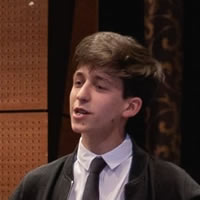 Company / Organization

Mathematics and Computer Science, UVT
Short description

Student in Computer Science, West University of Timisoara and Software Developer. I am a young debater, debate coach and parrot lover. I think that there is one supreme goal for any society, but especially for the Romanian one, and that is education. I try to bring my contribution to the community as best as I can.