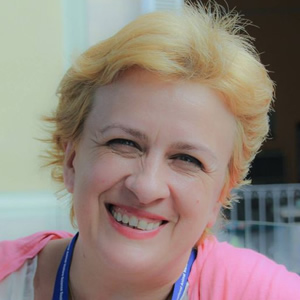 Company / Organization

Faculty of Psychology and Educational Sciences, UBB

Title / Position

Associate Professor

Short description

Alina S. Rusu (biologist and psychologist) has received her PhD title in Natural Sciences in 2004 from the University of Zurich, Switzerland. Currently, ASR is an associate professor at the Faculty of Psychology and Educational Sciences, Babeș-Bolyai University, where she teaches a series of courses with interdisciplinary openings, such as: animal psychology, psychobiology of sexuality, positive psychology in inclusive institutions and animal assisted therapy and activities. Her research interests focus on the study of the therapeutic and educational values ​​of positive human-animal interactions, evolutionary psychology and the biological models of volunteering and community-oriented pedagogy (Service-Learning). In the period 2018-2023, Alina S. Rusu is one of the Fulbright ambassadors in the Romanian academic environment.