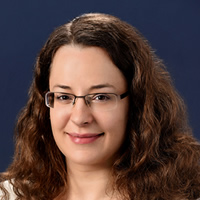 Company / Organization

IEEE Xplore Digital Library

Title / Position

Client Services Manager
Short description

Eszter Lukács is Client Services Manager and works with IEEE Xplore customers located in the German speaking countries, Italy, Israel, Turkey and Eastern Europe. She offers lively, customized learning opportunities about publishing with the IEEE and in-depth trainings to help users master searching best practices. She has more than 10 years' experience in the information industry. Eszter gained her Magister degree in Linguistics from the Humboldt University of Berlin; she speaks German, English, and Hungarian and is based in Berlin, Germany.