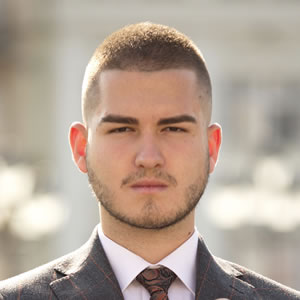 Company / Organization

Political Sciences, Freie Universität Berlin
Short description

Eduard Ciuhandu is studying Political Science at Freie Universität Berlin, on a DAAD scholarship. He is proud to have been born and raised in Timișoara, the city that taught him what diversity and multiculturalism mean, and he is keen to meet different people from all over the world. His passions are travel, volunteering / community involvement and politics.