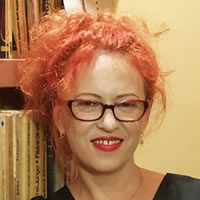 Company / Organization

Spiru Haret National College, Focșani

Title / Position

Romanian Teacher & Founder – Boovie Festival
Short description

Carmen Ion is a teacher of Romanian Language and Literature at "Spiru Haret" National Pedagogical College in Focșani and the founder of the "Grow Up Project" Association. She is a graduate of the Faculty of Letters in Bucharest, class of 1991. She became known due to her unique teaching method and, especially, due to the idea that from a simple incentive for students to read in 2015 became the biggest extra-school competition from Romania in 2021, namely "Boovie", a book-trailer festival now in its sixth edition.