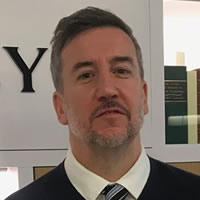 Company / Organization

Wiley Digital Archives
Short description

Ray Abruzzi este editorul "Wiley Digital Archives", un program de digitalizare a arhivelor societăților științifice și a altor repozitoare instituționale. Ray are peste 20 de ani de experiență în publicarea academică și lucrează de peste zece ani pentru a pune la dispoziție sursele primare de documentare studenților, educatorilor și cercetătorilor colaborând cu peste 300 de biblioteci, arhive și alte instituții din întreaga lume pentru a digitaliza colecțiile acestora. Ray este membru al "Center for Science and Society", Editor Executiv al "Columbia Journal of History", cercetător în proiectul "Making and Knowing" și consultant în "History Lab" al Columbia University din New York.