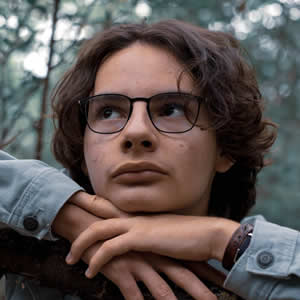 Company / Organization

"Dimitrie Cuclin" High School of Arts, Galați

Title / Position

High School Student

Short description

I am a human being that seeks his purpose in art. No matter how dramatic that could sound, if I would have to summarize my whole existence, I think this is what I would say. Actually, I am a junior student at the "Dimitrie Cuclin" High School of Arts in Galați, studying in the piano department. Ever since I first made contact with music at 4 years old, I have done a lot of things, played in a lot of places and been involved in a lot of projects, discovering the world in the process and the people in it. I write music and I am currently working on a new vision that I cannot wait to share with the public. By now I have written the music for a few clips, including one for an awarded trailer at this year's edition of the Boovie festival, for which I am more than proud. What I want to do in life is tell my story through music and art. I already know its first chapters, but I am more than excited for what comes next and write about it, like I did by now.