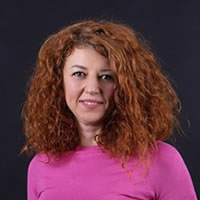 Company / Organization

Lucian Blaga University in Sibiu

Title / Position

University Lecturer, PhD
Short description

Maria Popa works in the Teacher Training Department at the Faculty of Social and Human Sciences, Lucian Blaga University in Sibiu. She is the president of the Association of Young Pedagogues in Sibiu. Furthermore, she has expertise in the field of Educational Sciences, especially in the area of ​​early childhood education. Moreover, she is the developer of the TeachON educational platform and the "e-carteaeducatoarei" (LMS platform for preschool teachers).