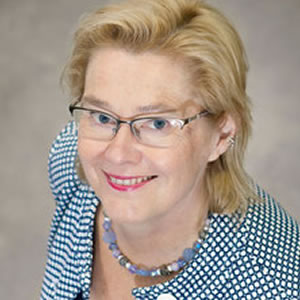 Kristiina Hormia Poutanen
Instituție / Organizație

National Library of Finland

Titlu / Poziție

Director, Library Network Services

Scurtă descriere

Kristiina Hormia-Poutanen este directorul Library Network Services la Biblioteca Națională a Finlandei. Kristiina este un director care conduce dezvoltarea serviciilor naționale de infrastructură pentru instituțiile de învățământ superior, bibliotecile publice, arhivele, muzeele și alte instituții din sectorul public. Kristiina Hormia-Poutanen este directorul a două infrastructuri de cercetare ale Finnish Research Infrastructure Roadmap (2014-2020), și anume FinELib și Finna. Este fostul președinte și actual consilier special al LIBER, Association of European Research Libraries. Promovarea științei în regim deschis este o prioritate a LIBER, care reprezintă cca. 440 de biblioteci de cercetare din 40 de țări din Europa. A fost membră a comitetelor de conducere ale Open Science and Research Initiative, precum și a National Digital Library din Finlanda.