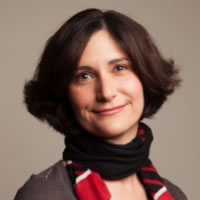 Irene Kamotsky
Instituție / Organizație

Elsevier

Titlu / Poziție

Ph.D Director of Global Sales, Digital Commons Research Intelligence

Scurtă descriere

Irene Kamotsky și-a început cariera în publicarea academică în 2006, după ce a obținut titlul de Doctor în Literatură la University of California, Berkeley. A fost Director de Reviste Academice la Berkeley Electronic Press (bepress). În prezent, Irene colaborează cu Elsevier în calitate de Global Sales Director for Digital Commons pentru a aduce audienței servicii de arhivare și de publicare la nivel global.