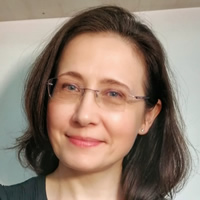 Company / Organization

Technical Univ. "Gheorghe Asachi", Iași

Title / Position

Lecturer PhD. – Dep. of Teacher Training
Short description

I am a lecturer, university doctor at the Department for Teaching Staff Training, within the "Gheorghe Asachi" Technical University in Iasi. I have been teaching psychopedagogical subjects to students, future engineers, for over 20 years. I am interested in interdisciplinary research in two directions: the integration of Philosophy and Christian Spirituality in the approach of some psychological themes and the exploration of methodological limits from the perspective of interdisciplinary. My experience as a psychotherapist inspires me in my teaching and research work.