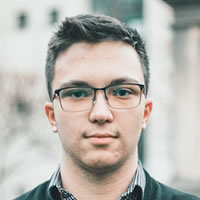 Company / Organization

National Student Council

Title / Position

Former President
Short description

Robert Avram is 19 years old and studies Sociology at the Faculty of Sociology and Social Work of the University of Bucharest. Robert has a very developed passion for education and wants to make a change in the Romanian school system. Moreover, from the position of President of the National Council of Students (2022-2023), he actively campaigned for the improvement of legislation in the education sector, for the respect of students' rights and for the establishment of a new vision to govern educational activity, adapted to the real needs of the current generations of students. He continues this mission even now, being employed in the Cabinet of the Minister of Education, where he ensures that the voice of young people is not only heard, but also listened to.