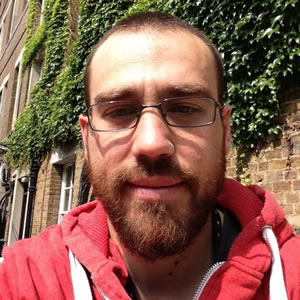 Company / Organization

University College London, UK

Title / Position

Principal Research Associate

Short description

Richard is interested in the mechanisms by which diverse types of neurons develop from a fertilized egg. He studied Biology at the University of Sussex and did his PhD in Developmental Biology at University College London. He then moved to Columbia University to study the mechanisms of left-right asymmetric neuron specification with Prof. Oliver Hobert. He established his own research group at UCL in 2012 as a Wellcome Trust Research Career Development Fellow and became a Wellcome Senior Fellow in 2017. His team uses the power of C. elegans as an in vivo genetic model system with single-cell resolution to reveal fundamental principles of neural development, which should subsequently provide the basis for novel therapies and brain repair strategies. He is focused on uncovering the cellular and molecular mechanisms that regulate left-right asymmetric neurogenesis and more recently is expanding his research in a new direction, to address the mechanisms of plasticity and transdifferentiation during glial-derived neurogenesis.