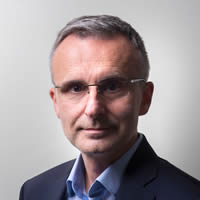 Company / Organization

Elsevier

Title / Position

Customer Consultant Life Science Solutions
Short description

Piotr Golkiewicz, born in Poland, graduated from University of Lublin at the Faculty of Chemistry. Post-graduation Piotr worked for 5 years at the university as a researcher and university teacher in chemistry. In 1991 Piotr left academia to practice business skills in various international companies. In 2006 Piotr joined Elsevier, thus returning to his scientific roots. He worked at various positions related to scientific journals, e-books and databases. Since 2014 Piotr is supporting Life Science portfolio of Elsevier in Central-Eastern Europe, Middle East and Africa, currently at the position of Customer Consultant Life Sciences.