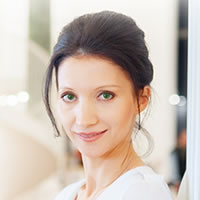 Company / Organization

Book to Courses™ Online School

Title / Position

Author and Learning Design Expert, Founder
Short description

Olimpia Mesa is a Senior Learning and Development Consultant and founder at Instructional Design SRL, a training and development company that provides consulting, training and assessment tools for leaders, managers and trainers. She is also the founder of the Book-To-Courses® Online Academy (https://olimpiamesa.com), and author of How People Learn book (https://howpeoplelearnbook.com). Olimpia designs and consults with organizations on learning projects for leadership development, the management of transformational change, coaching, and the development and implementation of learning strategies. Olimpia's industry experience is broad including banking, insurance, retail, real estate, technology and manufacturing.