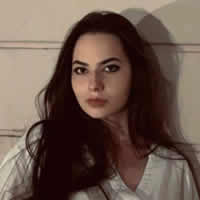 Company / Organization

"Spiru Haret" National College, Focșani

Title / Position

High School Student
Short description

I never liked writing about myself. That's because I've always felt like there's a clear antithesis that defines me, that I've never known how to put into words. In the first phase, because the name is already written somewhere around here, and the age "is just a number" (however, so far only 18), I can say that since primary school I realized that I really I like to get involved in anything that takes me out of my comfort zone and see how things make sense through work. Since then, I keep counting the moments and memories. Otherwise, I'm the girl that everyone cheers for when she's just a quarter of an hour late, I'm that part of the team that just seconds before hitting "send" says, "Hey! I have another idea!". The rest is still being shaped.