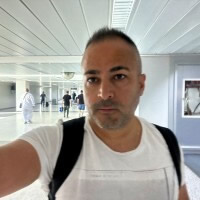 Company / Organization

Elsevier

Title / Position

Solution Engineer (Research Solutions)
Short description

Imad joined Elsevier early this year as a Solution Engineer in charge of Pure, Digital Commons, and Funding Institutional. Prior to that, he worked as a sales consultant in the AI industry (Industry 4.0). Imad holds a Ph.D. in Physics with major in Artificial Intelligence and Machine Learning and an Executive MBA.