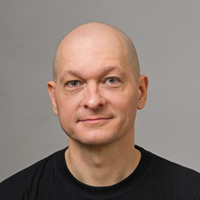 Instituție / Organizație

FPSE, Universitatea din București

Titlu / Poziție

Profesor Universitar
Scurtă descriere

Dragoș Iliescu este profesor universitar la Facultatea de Psihologie și Științele Educației din cadrul Universității din București și Profesor Extraordinar în cadrul Universității din Stellenbosch. Pe lângă cariera sa academică, a fost activ în consultanță de-a lungul ultimilor 20 de ani. Interesele sale de cercetare se grupează în jurul a două mari domenii: psihologia aplicată în context ocupațional și în probleme de capital uman și testarea și evaluarea psihologică și educațională (cu o componentă interculturală puternică). Este Editor-Șef al European Journal of Psychological Assessment și este autor a peste 100 de articole științifice, capitole de carte și cărți, printre altele fiind coordonator, împreună cu alți prestigioși colegi, al volumului premiat internațional "International Handbook of Testing and Assessment", publicat în 2016 la Oxford University Press și autorul monografiei "Adapting Tests in Linguistic and Cultural Situations", publicat în 2018 la Cambridge University Press.