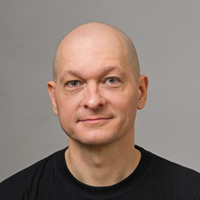 Company / Organization

Faculty of Psychology and Educational Sciences, University of Bucharest

Title / Position

Professor of Psychology
Short description

Dragoș Iliescu is a Professor of Psychology with the University of Bucharest and an Extraordinary Professor with the University of Stellenbosch. His research interests group around two domains. First, he is interested in applications of psychometrics: psychological and educational assessment, tests and testing; he is especially involved in comparative international educational assessments and takes a keen interest in the cross-cultural components of assessment. Second, he continues research in applied psychology, especially work, industrial and organizational psychology, with an important focus on measurement in selection and occupational health. He is the Editor for the European Journal of Psychological Assessment, and the author of over 100 scientific papers, book chapters and books, among them (as co-Editor) the acclaimed ITC International Handbook of Testing and Assessment, published in 2016 by Oxford University Press, and an important monography on test adaptation (Adapting tests in linguistic and cultural situations) published by Cambridge University Press.