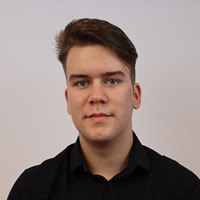 Company / Organization

Jacobs University Bremen, Germany

Title / Position

Student – Computer Science
Short description

Cristian is a second year Computer Science Student at Jacobs University Bremen. During his high school years, back in Timișoara, he was involved in multiple projects ranging from debating / public speaking competitions to being the team leader of his highschool Robotics team. One year ago his life took a turn when he decided to study abroad in Germany, something that he had been thinking about since his freshman year. Now, as he did in highschool, aside from the academic and Teaching Assistant duties, he is taking part in different student organisations from the Rowing team to founding and leading a Fintech Research and Development Group.