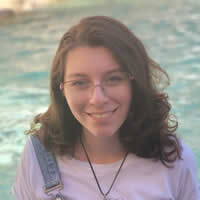 Company / Organization

"Dimitrie Cuclin" High School of Arts, Galați

Title / Position

High School Student
Short description

My name is Corina Arhip-Rossi, I am 18 years old and I am a student at Liceul de Arte ,,Dimitrie Cuclin" Galați. I like to keep busy so in my free time I prefer to read fanatsy books, psychological books and many more. I like to write stories and creat fantasy worlds and characters. Lately I decided I wanted to pursue drawing and playing guitar. The biggest academic achivement is earning the English language certificate C1. As for personality, I consider myself kind and helpful but also radical and confident. In the future I want to pursue an education in psychology and my dream is to be able to conduct researches in human psychology.