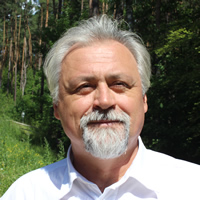 Company / Organization

Franconian International School, Germany

Title / Position

Curriculum Leader – Science
Short description

Constantin Lomaca graduated from the Faculty of Geology – University of Bucharest – and the Faculty of Education – University of Technology, Sydney. He also obtained a degree in International Baccalaureate at Melbourne University. His professional activities include: Curriculum Leader – Science in Sydney, Australia, and, currently, Curriculum Leader – Science in Erlangen, Germany. Over the years, Constantin taught: chemistry, biology, physics, philosophy for children and theory of knowledge. He lectured numerous presentations regarding educational topics at national and international conferences, he published articles about education and he was an educational consultant and trainer for Teach For Romania, Aspire Teachers and CCD Galați. In 2018, he won the award "Oameni care ne inspiră", at the category "România Educată", organized by "Cariere" magazine.