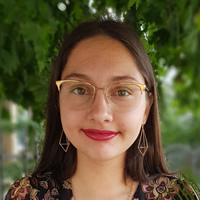 Company / Organization

"Grigore Moisil" Theoretical High School, Timișoara

Title / Position

High School Student
Short description

My name is Alexandra Țunea, I am 18 years old and I am an ambitious, analytical and creative person. I like to program, play with circuits and write when I feel inspired. I believe that I have something to say and offer to the world, and it is extremely important for me to share my opinions and ideas.