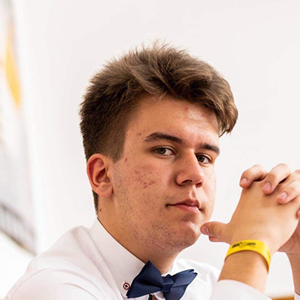 Ana Maria Popa
Company / Organization

Gritty Education Association

Title / Position

Cofounder, psychologist, workshops designer, trainer

Short description

Firstly, I am passionate about education and how a child's mind becoming an efficient mind in order to have a happy and flourishing life. I'm excited about how a child may extend the understanding of personal mind, a methacognition, reasoning in therms of soft tools in his or her brain. Therefore becoming an independent thinker, a cooperative person in social contexts, being disponibile not just achieve his own gols, but also contribute to the social good life. So, character seams to be the best tool for guide the mind. I want to understand better how a teacher, a parent, a child psychologist may nurture and encourage, engage and explore character strengths, how using grit, self-control, curiousity, they may be able unlearn bad habits and develop good life style. My goal is to use PERMA in my educational workshops with parents and children, how they should learn character and applicate the know-how of character strengths în their life. Character building, moral thinking, life skills, a healthy and balanced life style by using creative methods, combined with high energy, vitality, motivational animation and brainstorming are my professional strengths. All this skills have impact in my personal life as a wife, a mother and a woman. Some of my professional achievements: developed Design Training and Sessions for children groups (3-12 years), focused on character strengths and a personal growth mindset; authored articles for parents about character building; Television Collaborator on Children's Psychology and Character issues; Trainer to parents and teachers relating on character subjects.