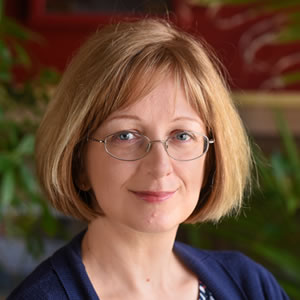 Simona Ivașcu
Company / Organization

"Grigore Moisil" Theoretical Highschool, Timișoara

Title / Position

Teacher & Coordinator of the Astronomy Club "Cassiopeia"

Short description

Simona Ivașcu graduated from the West University of Timișoara and she has a PhD in Physics – obtained in 2014. She is a Physics and Chemistry Teacher at the "Grigore Moisil" Theoretical High School. At the same time, she guides children passionate about astronomy and astrophysics in discovering these extracurricular fields. She coordinates, in this regard, the Cassiopeia Astronomy Club. In 2017 she received the distinction of "Profesor Merito".