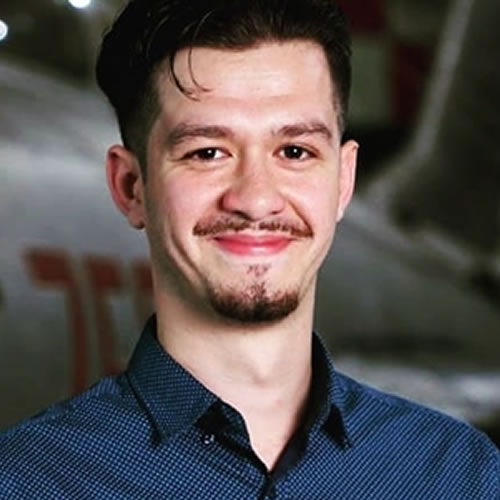 Rareș Bișag
Company / Organization

High Performance Structures

Title / Position

Development Engineer

Short description

Rareș Bișag is a recent graduated the Faculty of Aerospace Engineering and a great passionate of the outer space field. During the student years he was part of EUROAVIA Bucharest, a European student association that aims to develop the future leaders of the aerospace industry. Also, he was president of the organization for the last two years. Concerned both with his own development and of those who follow him, he participated in numerous programs and trainings in the field of personal development. He now works as a Development Engineer at a space technology company and he has founded a team of students, belonging to several faculties, in order to develop educational space projects, one of them being the first Romanian educational satellite. In addition, he wants to raise awareness of the activity of the space domain among Romanians, planning to organize events, workshops and conferences in this regard.