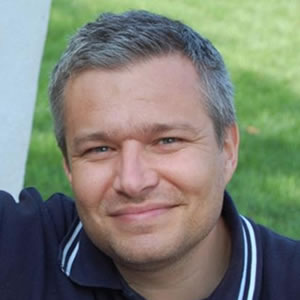 Mădălin Bunoiu
Company / Organization

West University Timișoara

Title / Position

Vice-rector & Academic Strategy Responsible

Short description

Mădălin Bunoiu is, since 2016, vice-rector of the West University of Timisoara, responsible for the research, development and innovation strategy of the institution. Between 2012 and 2016 he was vice-rector of the same institution, responsible for the academic strategy being directly involved in all the aspects related to the quality assurance of the university. He is Associate Professor at the Faculty of Physics being specialized in materials science, crystal growth and characterization and educational physics. Since 2014 he is member of the Council of the Romanian Agency for Quality Assurance in Higher Education (ARACIS) and since February 2017 he is the director of the Institutional Evaluation Department of ARACIS. Mădălin Bunoiu has accumulated important international experience since 1995. He spent one academic year at Joseph Fourier University in Grenoble – France, after which he continued with his PhD from 1999 to 2003 (at the National Polytechnic Institute of Grenoble – France) and with numerous research programmes (Fraunhofer Institute Erlangen – Germany, University of Pennsylvania, Philadelphia – USA).