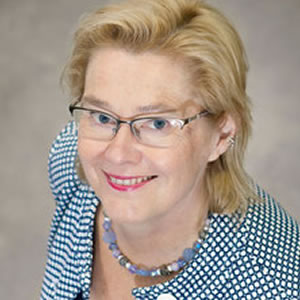 Kristiina Hormia Poutanen
Connector.

Company / Organization

National Library of Finland

Connector.

Title / Position

Director, Library Network Services

Connector.

Short description

Kristiina Hormia-Poutanen is the director of Library Network Services at the National Library of Finland (NLF). She is a director who leads the development of national infrastructure services for HE institutions, public libraries, archives, museums, and other public sector institutions. Kristiina Hormia-Poutanen is the director of two research infrastructures of the Finnish Research Infrastructure Roadmap (2014–2020), namely FinELib and Finna. She is the former President and current special adviser of LIBER, the Association of European Research Libraries. Fostering Open Science is a priority of LIBER, which represents ca. 440 research libraries across 40 countries in Europe. She has been a member of steering committees of the Open Science and Research Initiative as well as the National Digital Library in Finland.