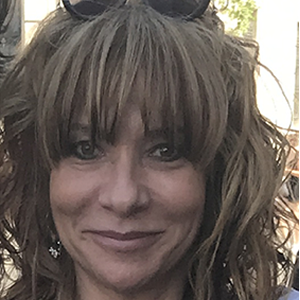 Ivona Olariu
Company / Organization

AnelisPlus & BCU "Mihai Eminescu" Iași

Title / Position

Executive Director AnelisPlus & Head of Department at BCU "Mihai Eminescu" Iași

Short description

I am one of the founders of the first Romanian consortium for the acquisition of electronic resources at national level in order to support research and education in Romania (Anelis Plus), and also acting as Deputy National Coordinator of the European Documentation Centers Network in Romania and the president of Statistics and Evaluation Section of the Romanian Library Association. I was a member of a Pan-European Working Group on developing electronic repositories for the EDC network, 2010-2011; of the Pan-European Working Group for e-books, social media and electronic repositories for the EDCs, 2012, and also of the Pan-European Working Group 2015 – Looking to the future (Europe Direct). I have a PhD in Chemistry and one in Library and Information Science. I teach Introduction to Information and Library Science within the Faculties of Letters and History at University "Alexandru Ioan Cuza" in Iasi, and coordinate the activity of the 13 central university library's branches. I participate in national and European research projects and in national and international conferences in this field.