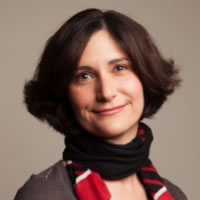 Irene Kamotsky
Company / Organization

Elsevier

Title / Position

Ph.D Director of Global Sales, Digital Commons Research Intelligence

Short description

Irene Kamotsky began her career in academic publishing in 2006, after completing her Ph.D. in Literature at the University of California, Berkeley. At Berkeley Electronic Press (bepress), she led the journals publishing group as Director of Journals and grew the portfolio to over 60 online peer-reviewed journals. With the launch of Digital Commons as bepress's journal publishing and institutional repository platform, Irene's focus switched to new services that enable universities to publish their own open access journals and to support the full spectrum of publishing. Today, Irene works as the Global Sales Director for Digital Commons within Elsevier, to bring repository and publishing services to a global audience.